At BennerUSA we care about the details, and we know that for you "time is money", that's why we opened our delivery line within the state of Florida.
Since we cannot cover the entire territory, we also have distributors that include the BennerUSA lines in their product offering. If your location does not coincide with the delivery areas that appear on the map, contact us to refer you to the nearest distributor in your area.
Our vehicle to make deliveries, is limited in volume. Any delivery request that exceeds the capacity of our vehicle, will have to consider other options to make deliveries and will be quoted separately. Consider that ours has a limited capacity of 3 pallets with a maximum cargo volume of 4x4x5 feet.
Our delivery must have the following considerations, please read carefully:
Delivery days: Tuesday and Thursday
Hours During the shift: from 8 am – 6 pm
Minimum amount for delivery: $600.00 sales minimum
Maximum delivery: 3 pallets
Covered territory: Up to 150 miles (see map and delivery areas)
Company Freight: the freight is a fee per mile, and this could be adjusted to market considerations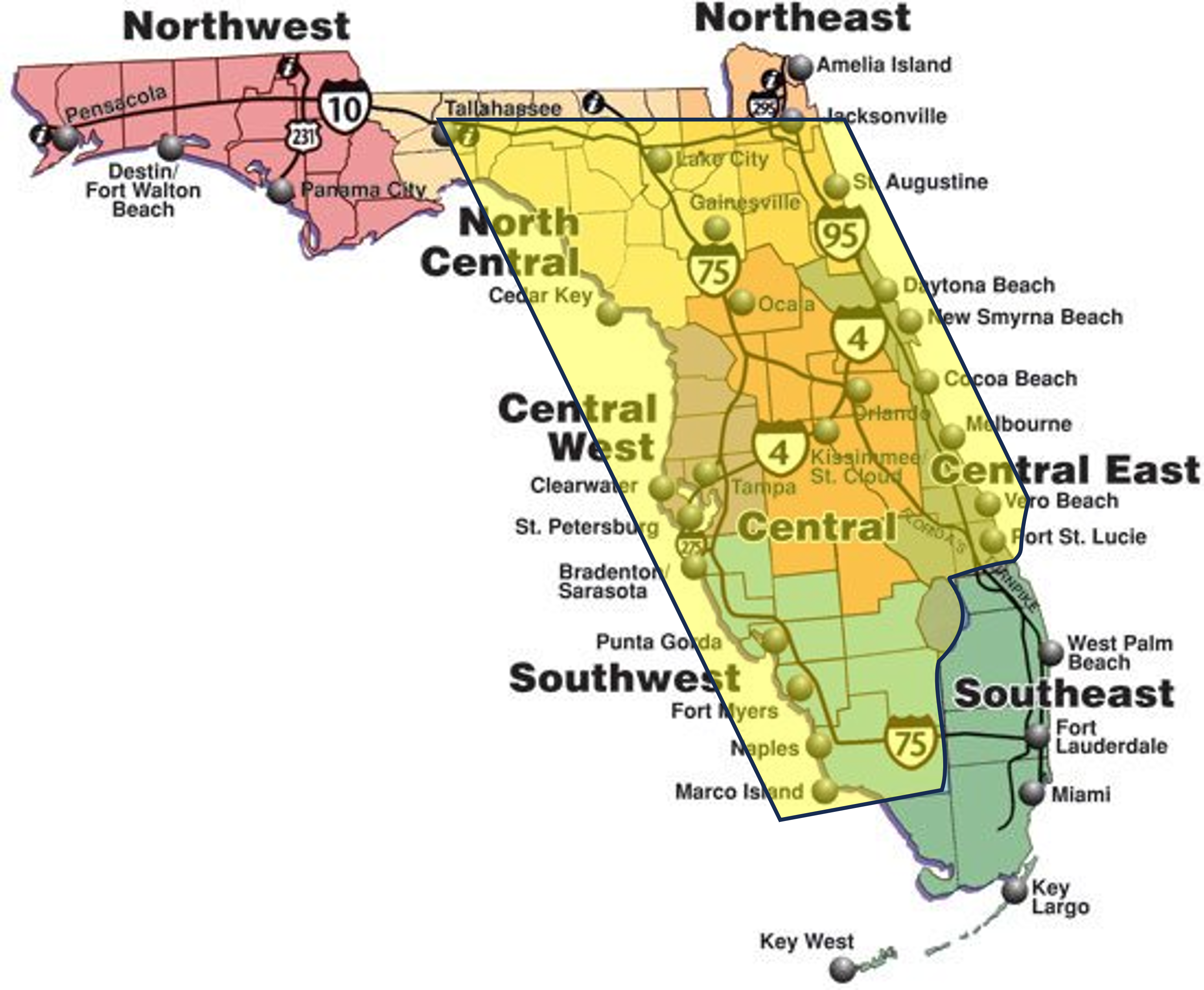 Any delivery that exceeds the maximum mileage established will have an additional fee for each extra mile covered. Please confirm with us directly before making any purchases that include delivery.
If you have any questions, please

contact us