Our line of BENNER Aluminum Ceilings is manufactured with superior quality aluminum plates that go through a process of perforating, forming, cleaning, washing and surface conservation treatment; that ranks you a notch higher than the competition.
Our flexible and environmentally efficient system allows us to meet sustainable construction requirements while transforming your ceiling with a modern finish. Our company is a member of the "Green Building Council" and our products allow you to add LEEDS credits for waste management, renewable materials and school requirements. In addition, they have the Class A classification that the ASTM E84 standard indicates as a requirement within the approved superficial combustion characteristics of construction products.
Our products can be installed on either a new or existing 15/16″ exposed grid tee. Thus, allowing the functionality of our products to be extended to retrofit, restoration and/or repairs.
Our perforated aluminum ceilings have an exceptional acoustical Sound Reduction Coefficient (NCR) ranging from 0.75 to 0.95; thanks to its SoundTex system, which is an innovative acoustic insulation that can be used instead of traditional acoustic materials. This system is ideal for our aluminum ceilings and works by extending the range of sound absorption.
Our aluminum ceilings are highly efficient and low maintenance, washable and even scrubbable if necessary.
Check out our benefits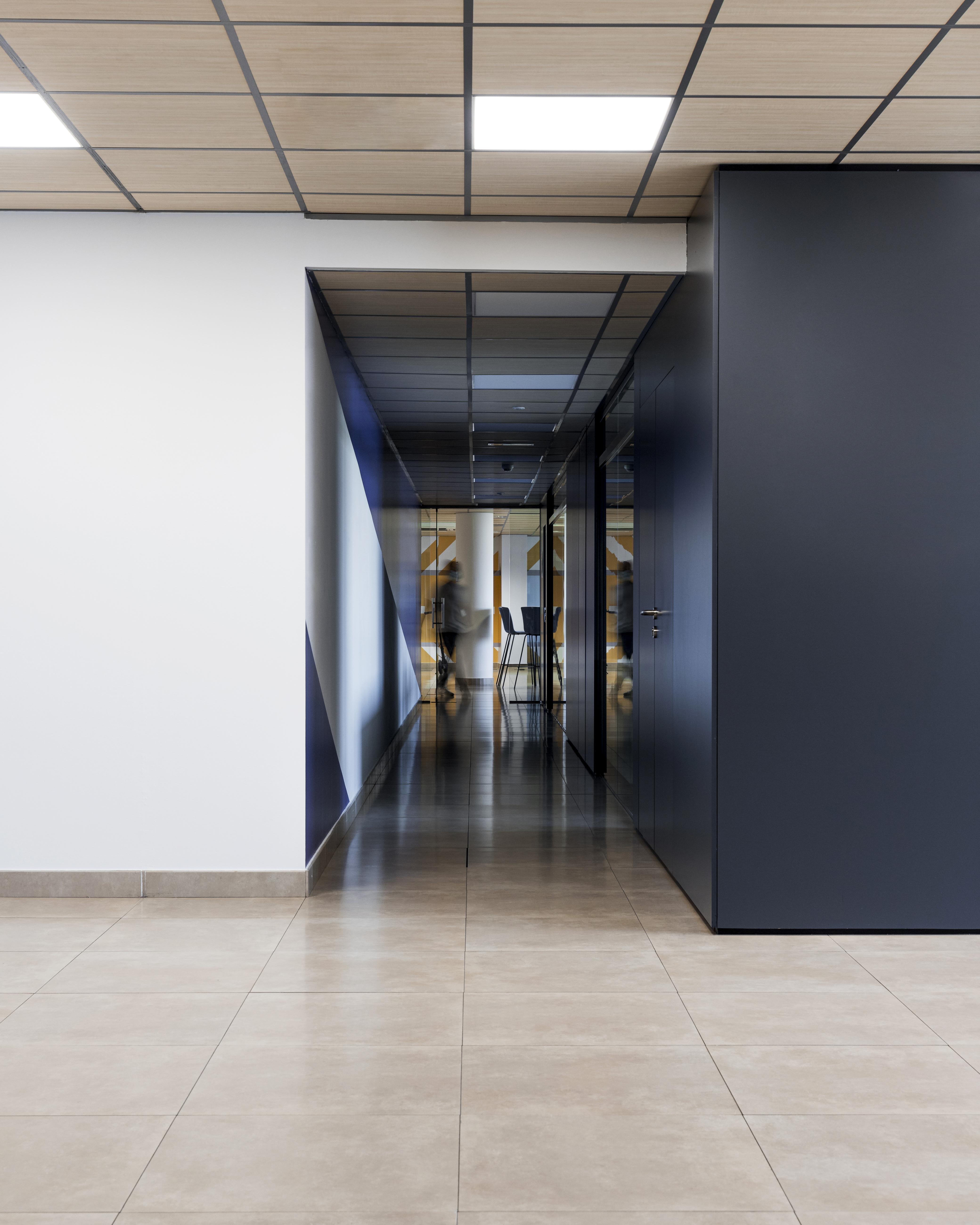 Unleash Unrivaled Flexibility and Design Options
Apart from the many benefits already discussed, Benner Aluminum Ceiling Tiles also offer unique flexibility and design options, tailored to your specific needs and tastes.
Enhanced Sound Management with Benner Aluminum Ceiling Tiles and Soundtex technology
Addressing modern sound insulation needs requires innovative solutions. Our Benner Aluminum Ceiling Tiles, featuring Soundtex technology, integrates acoustic solution with exceptional noise reduction, over an NRC range of 0.75 to 0.95, ensuring a serene and productive environment.
Unrivaled Durability and Effortless Maintenance
Made from premium-quality aluminum plates, Benner Aluminum Ceiling Tiles offer high quality tiles with low maintenance.
Environmentally Considerate and Sustainable
Benner Aluminum Ceiling Tiles are a sustainable choice for your ceiling needs.
Find the best option for your requirements
At BennerUSA we have a wide variety of aluminum ceiling tiles, and each one has its own suspension system that ensures the excellent performance and behavior of aluminum ceilings, meeting the highest market demands.
Explore Clip-In, Lay-In and Linear Tiles for Your Design
Benner Aluminum Ceiling Tiles offer a diverse range of styles, including Clip-In, Lay-In and Linear Tiles, catering to various design requirements and preferences. By understanding the unique characteristics of each style, you can select the most appropriate option for your home or office, ensuring an aesthetically pleasing and functional ceiling solution that enhances the overall appearance of your space.
Benner Aluminum Ceiling Tiles shows below all the technical information you need to choose the most suitable option for your space.

Lay-In Tiles
Lay-In Tiles are designed for easy installation in standard exposed grid suspension systems. Ideal for retrofit projects or spaces requiring frequent access to the plenum, Lay-In Tiles provide versatility and use in a range of applications such as offices, retail stores, and educational institutions. They strike the perfect balance between aesthetics and functionality, delivering an attractive ceiling solution without sacrificing accessibility.

Clip-In Tiles
Clip-In Tiles feature a concealed grid system, providing a seamless, sophisticated aesthetic. These tiles are easy to install and remove, ensuring convenient access to the plenum without disrupting the overall design. The concealed suspension system gives a clean, uninterrupted ceiling surface, making Clip-In tiles an excellent choice for modern and minimalist interiors.
Linear Tiles
Linear Tiles offer a unique, contemporary design for a striking visual effect. They come in various widths and lengths, allowing for customized configurations and patterns. Linear Tiles can accentuate the architectural lines of a space or create a sense of depth and direction. They are a superb choice for spaces with high ceilings or large open areas like lobbies, galleries, or atriums.
Color Chart
At BennerUSA we know that design and aesthetics are important to you, therefore, apart from the traditional colors that are white, gray and black; We have a portfolio of additional colors that will allow us to customize our aluminum ceilings to the requirements that your designs demand.
Keep in mind that customizations are subject to minimum order volumes.